When the Paul Mitchell brand was established in 1980, the mission was simple – making luxury hair products available at an affordable price. They wanted to create a range that every hairstylist would love, and we think they did just that. It's no wonder, as it's founders are stylists themselves. A range of products by hairdressers, for hairdressers was born.
Paul Mitchell's huge product range consistently achieves incredible results, whether it's everyday shampoos or truly unique styling products. The cruelty-free brand is dedicated to utilising exceptional natural ingredients, creating powerful haircare with a conscience.
There's a Paul Mitchell product for almost every hair type, with their truly tailored haircare working for you. From colour care products to sculpting and texturising formulas, you'll achieve exceptional styling and truly healthy hair every day. Don't miss their Tea Tree and Awapuhi ranges, both taking all natural ingredients to create luxury treatments and styling that's both kind to hair, and high performance. Plus, they leave your hair more nourished and smelling incredible!
Keep your eyes peeled at Paul lenards for Paul Mitchell gift sets too, we're sure someone you love will feel truly pampered when they get their hands on one.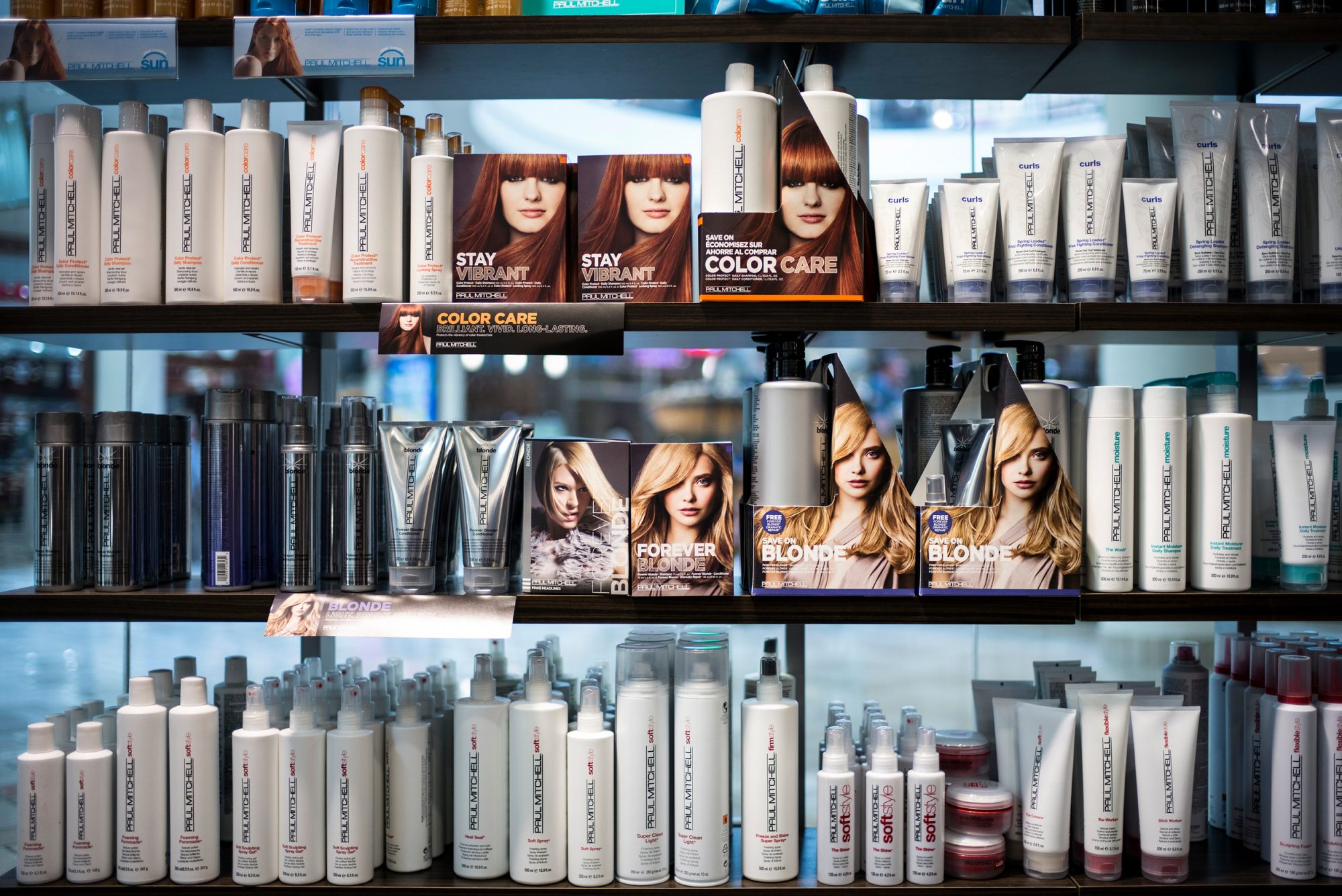 Olaplex was created by scientists Dr Craig Hawker and Dr Eric Pressly with a team of chemists… together they came up with a molecule that had not been used or even thought of in the beauty industry and is a complete game changer.
A single active ingredient designed to reconnect and disulphide sulphur bonds broken by the process of permanent hair colouring and lightening. Olaplex is free of silicones, oils, aldehydes and also paraben free.
The wonder product works from the inside out to condition and strengthen your hair whilst reconnecting any broken hair structure and existing damage to your hair bonds. It is effectively a bond multiplier. Olaplex will benefit chemically coloured hair as well as dry and damaged hair from numerous other services including thermal (permanent straightening) and mechanical (blow drying, straightening, tonging). 
Olaplex has now arrived from America in the UK and is available in top salons by invitation only, and guess who has joined the Olaplex party?… 
Olaplex is now available at Paul Lenards, so if you are looking to improve your hairs strength and shine then please enquire when booking your appointment with us.